Session Outline
Most companies are at different stages of evolution in their Data and Analytics (D&A) journey. This session aims at creating a framework to assess organizations' current D&A maturity, map out where the organization wants to be, and then plan out the optimal strategy to get there. 
Session will cover 
Common data scenarios for companies (on premise, on-cloud, hybrid) and where do you move from there

What technologies are available for Master Data Management, data fabric creation, process driven insight generation and end user analytics

How do you identify and work with vendors to achieve specific goals of your D&A strategy?

How to include the business teams in D&A journey so that collaboratively, you can build the optimal strategy for your organization
Key Takeaways
What is level of D&A maturity of your organization? 

How to get the best 'bang for the buck' with the data you already have? 

How do you evaluate if you need to move towards on-premise or on-cloud architecture?

How to best stitch a common fabric across the disparate data sources?

How to involve the business teams early on in order to build comprehensive D&A roadmap collaboratively?
————————————————————————————————————————————————————
Bio
Chandrakumar N – Deputy Manager, Data warehousing and Business Intelligence | ITC Limited
Chandrakumar heads the data and visualization functions at ITC Ltd (Foods). He is an experienced Data Science Professional with domain experience in FMCG, US Pharma and Retail. His technical experience includes data warehousing, reporting , business intelligence and ad hoc analytics.

Over the last 12 years , Chandrakumar has worked in various roles as a data analyst, project manager and DW function head. He has created multiple data warehouses from scratch for US clients (during his stint in Mu-Sigma) and for ITC Ltd (in his current role). He has also created and managed teams for data management, standardized reporting and ad hoc analytics.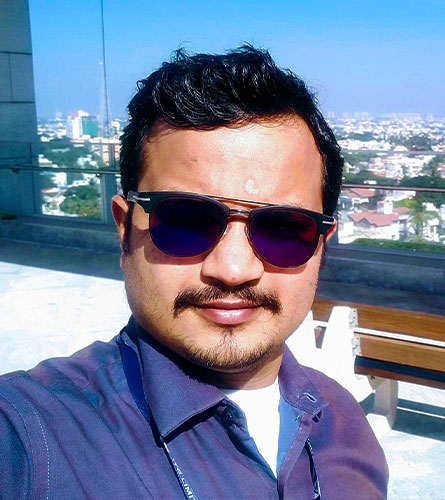 September 4 @ 11:00
Chandrakumar N – Deputy Manager – Data warehousing and Business Intelligence | ITC Limited