Session Outline
As we head into 2023, there is a growing consensus that many economies will soon enter into a recessionary period, marred with slow growth and rapid shifts in consumer demand. For some ML practitioners, this will be the first time they watch their models react to volatile changes in consumer behavior. For those who have watched this movie before (and perhaps survived the COVID years), begets the question: "Are our AI models and pipelines now recession-proof?"
Join me, as I discuss how organizations and their AI teams can get their AI assets ready for
the uncharted waters ahead, and avoid a scary movie situation!
Key Takeaways
Shifts in consumer behaviors can impact a ML model's output and performance. An organisation's abilities to monitor its models in production and take proactive intervention are crucial to increase success and reduce risk of AI adoption.
Not all MLOps tools are created equally. An Enterprise MLOps Platform should support your organisation's multi-cloud strategy, integrate well with your existing ML pipelines and enable standardisation & convergence between your advanced and citizen users.
Do more with less – introducing automation across your end-to-end AI lifecycle can allow your organisation to scale its AI capabilities and capacities without breaking the bank.
————————————————————————————————————————————————————
Bio
Vishnu Raj – AI Evangelist & Sr. Customer Facing Data Scientist | DataRobot | Singapore
Vishnu is an AI Evangelist at DataRobot – on a mission to inspire Business & Data Leaders across Asia to make AI a boardroom priority. Strategy meets Execution in his world as he also plays the role of Senior Customer Facing Data Scientist (CFDS) wherein he solves real-world problems to help Asia companies adopt AI and Machine Learning at scale. Vishnu has spent the last decade helping companies unlock value from their data – this includes building AI solutions for iconic brands like IKEA and Samsung, alongside other Fortune 500 companies. Vishnu enjoys a good problem to solve, and is passionate about meeting clients ready to whiteboard a solution – tap on Vishnu's experience and collective knowledge that he assimilates from a network of Kaggle grandmasters & AI practitioners, many who
are affiliated to the DataRobot ecosystem. Interested? You can get in touch with him at vishnu.raj@datarobot.com. Enough of AI, Vishnu also loves to geeks out on F1 racing & sneakers.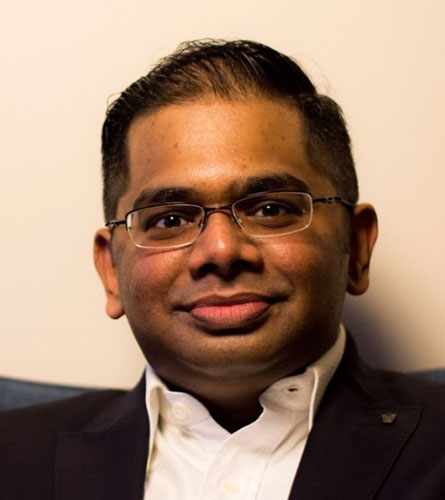 January 12 @ 11:35
Stage 2
Vishnu Raj – AI Evangelist & Sr. Customer Facing Data Scientist | DataRobot | Singapore